At Erie Landmark Company, we're a professional source for customizable law firm signs in aluminum or bronze. Like the enduring support you give to your clients, a metal plaque represents the pride and quality of your work. Your signage distinguishes who you are and what you stand for.
We handcraft attorney office signs that are perfect for lobbies, next to entryways or outside of your building. Wherever you choose to mount your new plaque, visitors will see it as a sign of authority and regard you with confidence. We're committed to helping you personalize the impression you make with whoever walks through your doors.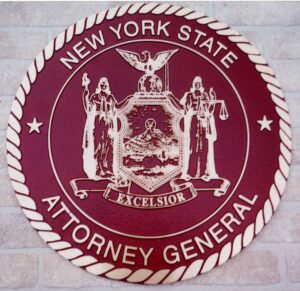 Aluminum and Bronze Law Firm Plaques
Using our own foundry, we create unique metal signs for attorney offices. We have many options for the most significant elements on your plaque, such as attorney names, the property's address or the year your firm was established. We can bring whatever you choose to communicate into reality thanks to the versatility of our materials — aluminum and bronze.
If you're searching for a sophisticated, long-lasting plaque, consider cast bronze. Our custom bronze plaques feature ornate borders and lettering, and they're easy to maintain and refinish. Aluminum signage captures a sleek, bold and polished look that's well-suited for a contemporary office.
Both varieties of plaques offer exceptional durability and endless possibilities. Choose our team with over 80 years of combined experience in metal casting to accent your property with the quality it deserves.
Design Process for Law Office Plaques
A great deal goes into a specially crafted metal plaque, but we make it easy to go from start to finish with our attentive customer service. You can provide your own logo and messaging, and work with one of our dedicated professionals to create the design of your choice.
Once we receive your approval on the arrangement and price, we quickly get underway with casting. Most customized plaques have a lead time of four to six weeks. We'll ship your completed product across the country or outside the U.S.
Order Custom Metal Signage for Your Law Office Today From Erie Landmark Company
As a division of Paul W. Zimmerman Foundries, our family-owned business continues a tradition for high-quality craftsmanship. Your law firm plaque comes with a five-year warranty on the clear protective coating, safeguarding its condition against wear and tear.
Let our company tailor unique signage for your firm — start your order today by calling us at 800-874-7848 or submitting an online contact form.