Bronze Cemetery Markers - Emblems
Your loved one's resting place deserves a cemetery marker that will celebrate their life and stand the test of time. An emblem can add timeless beauty to a cemetery marker by making it more personal and reflective of your loved one's life. Choose bronze emblems in a broad range of design options.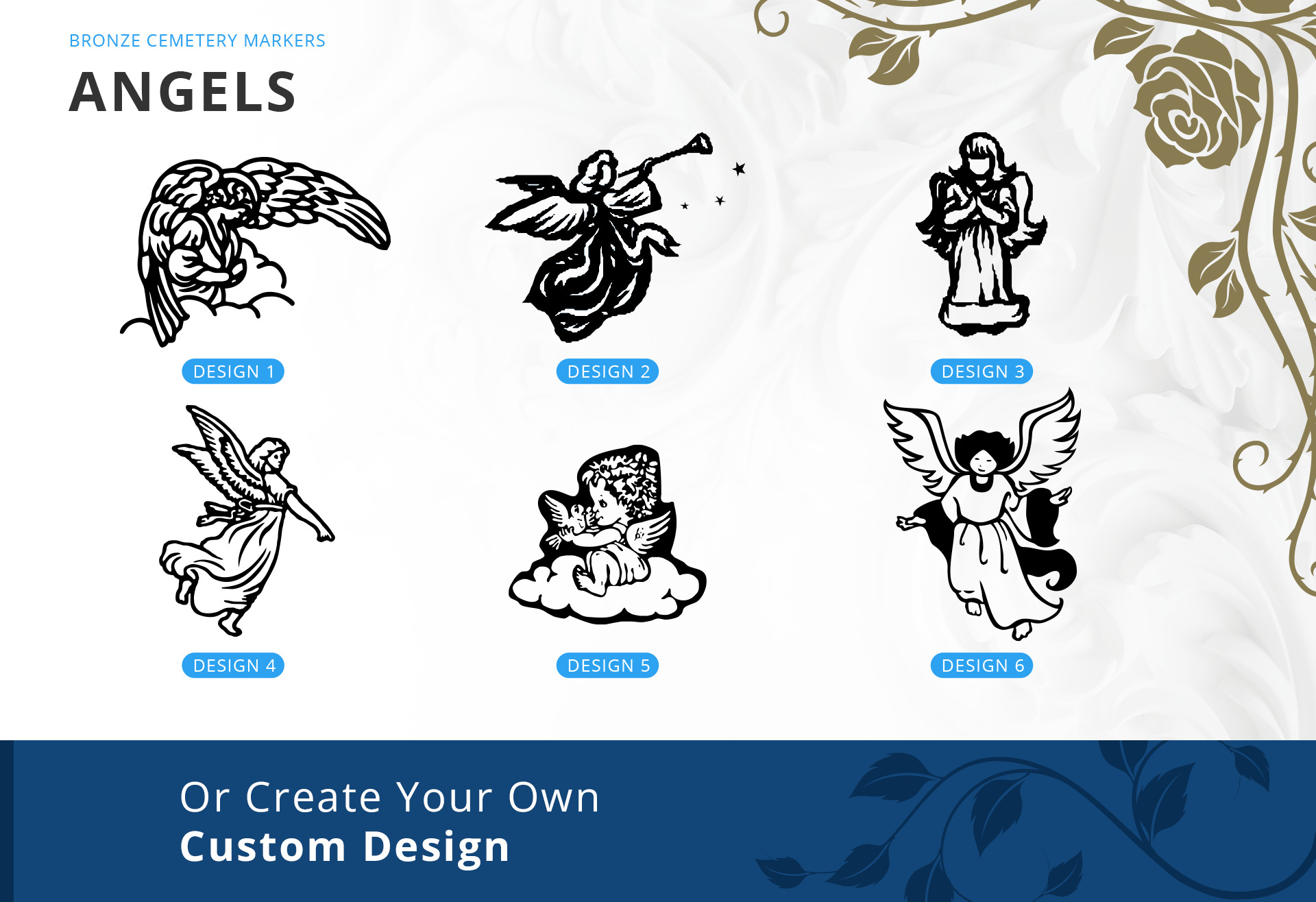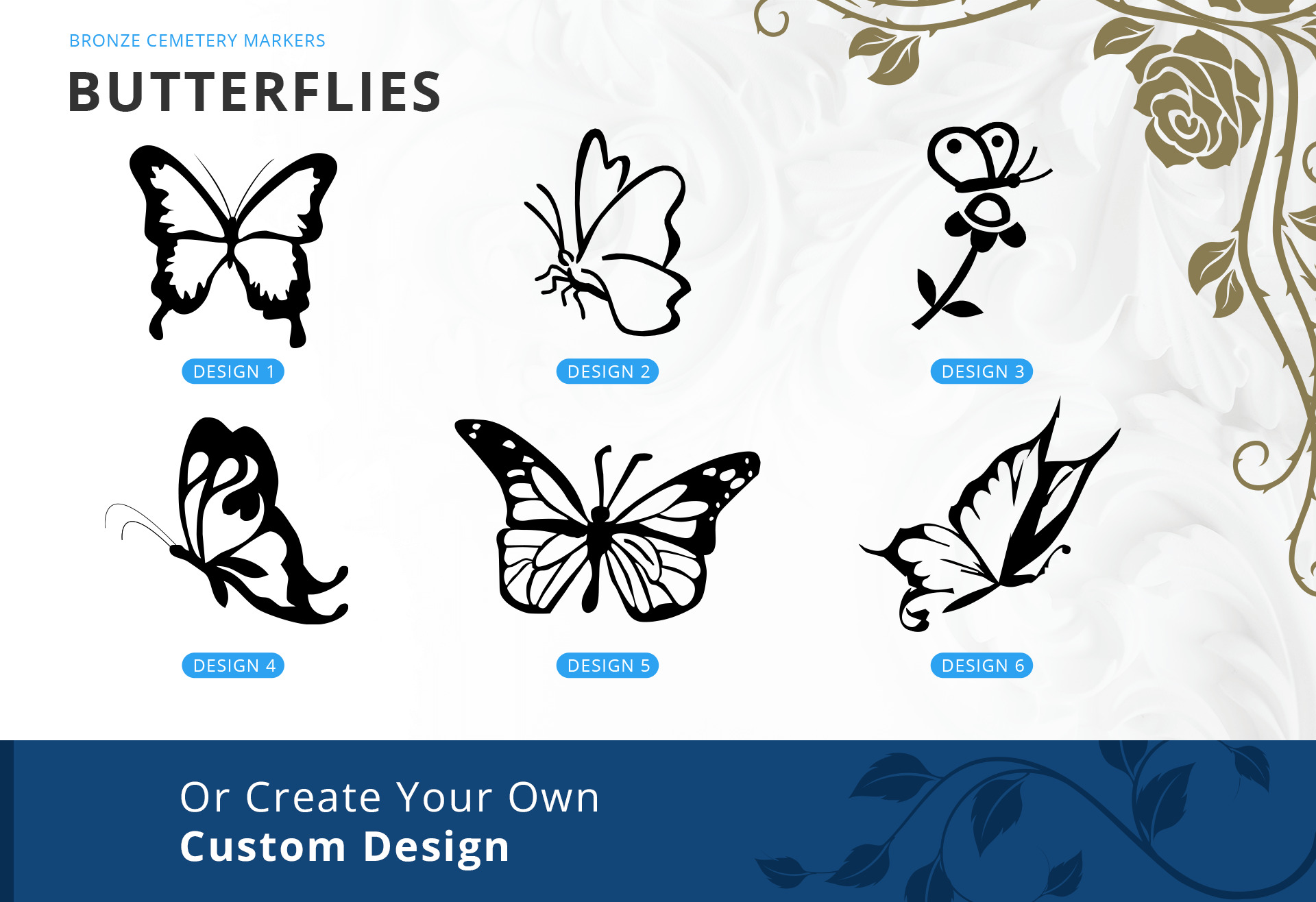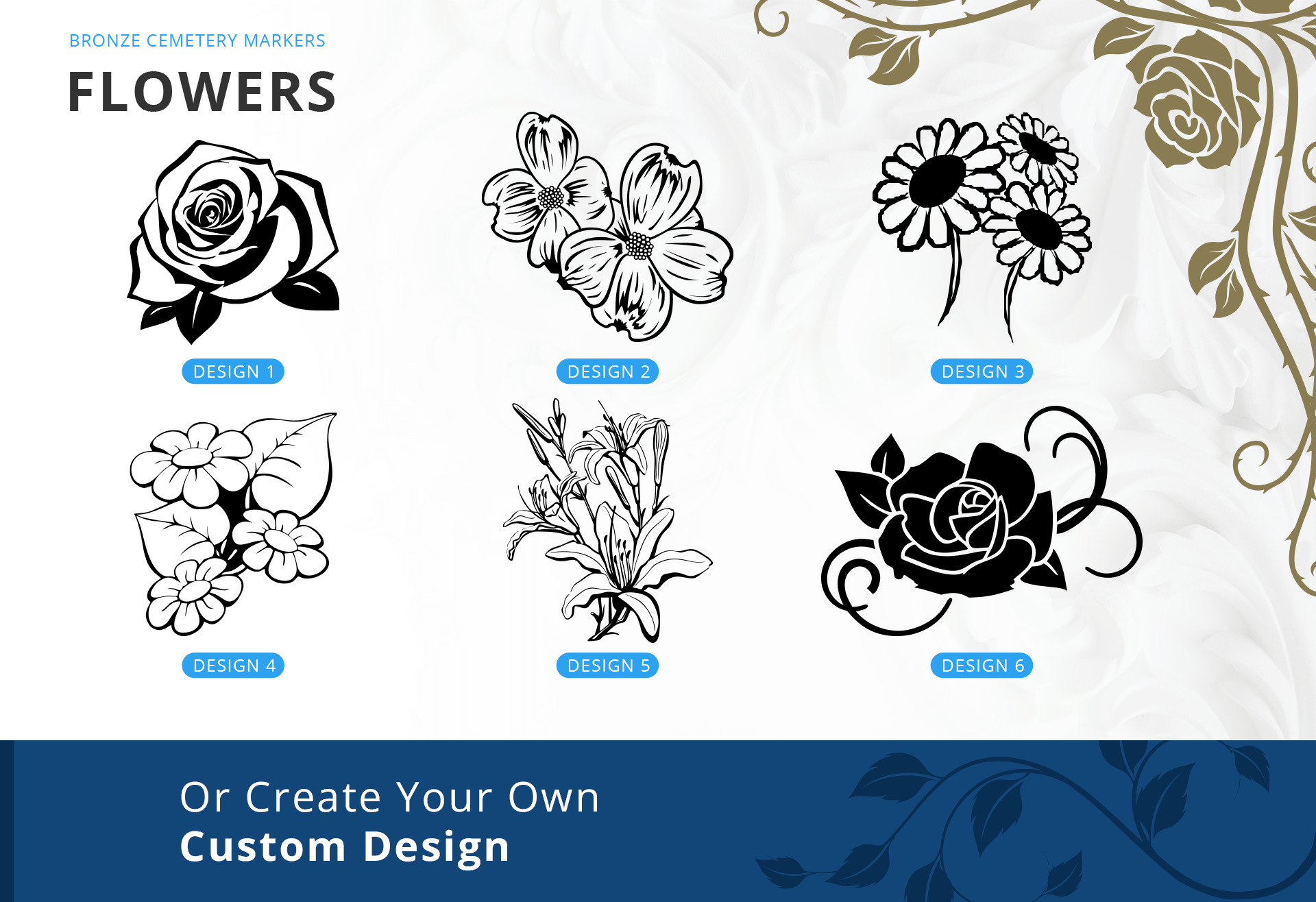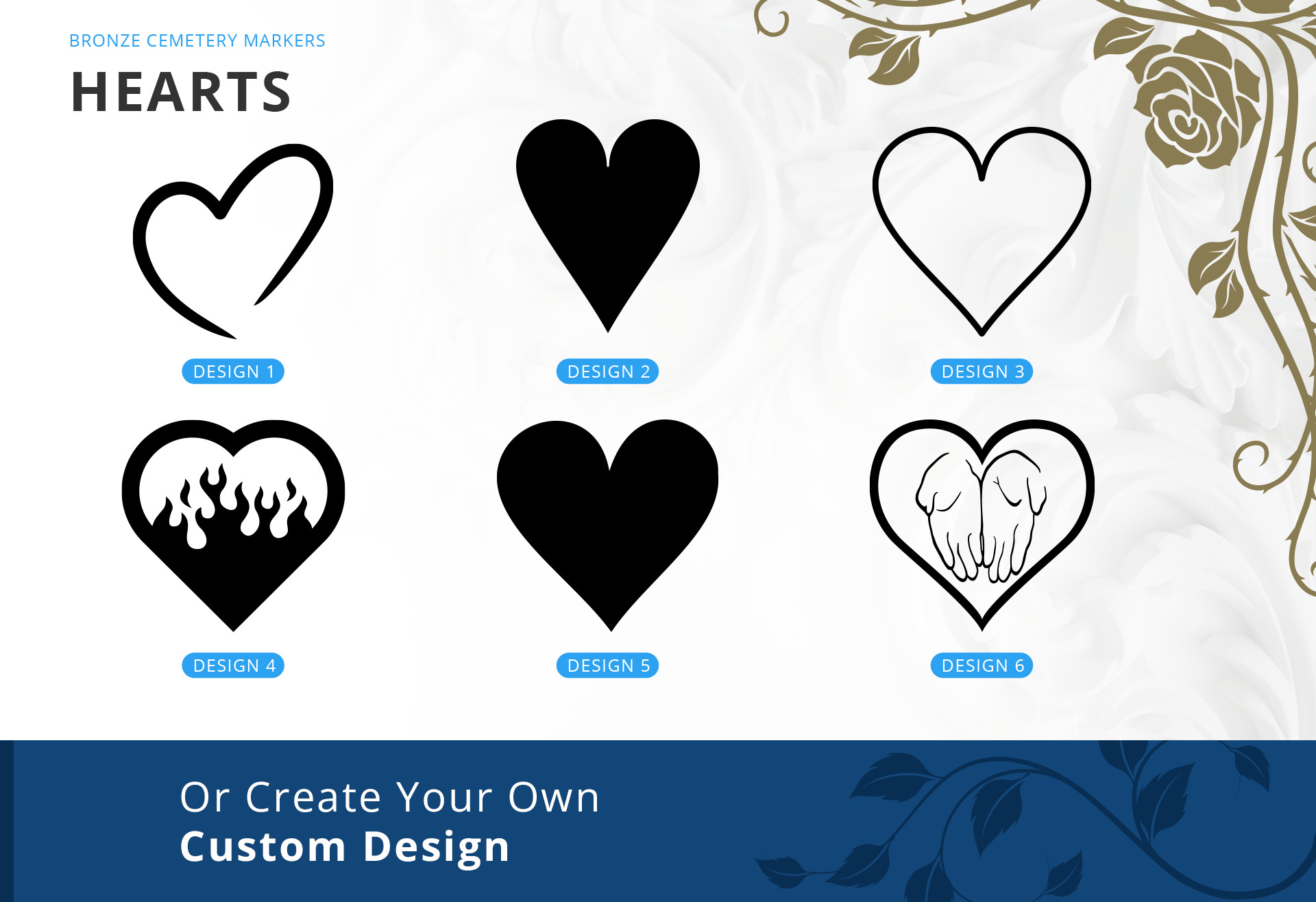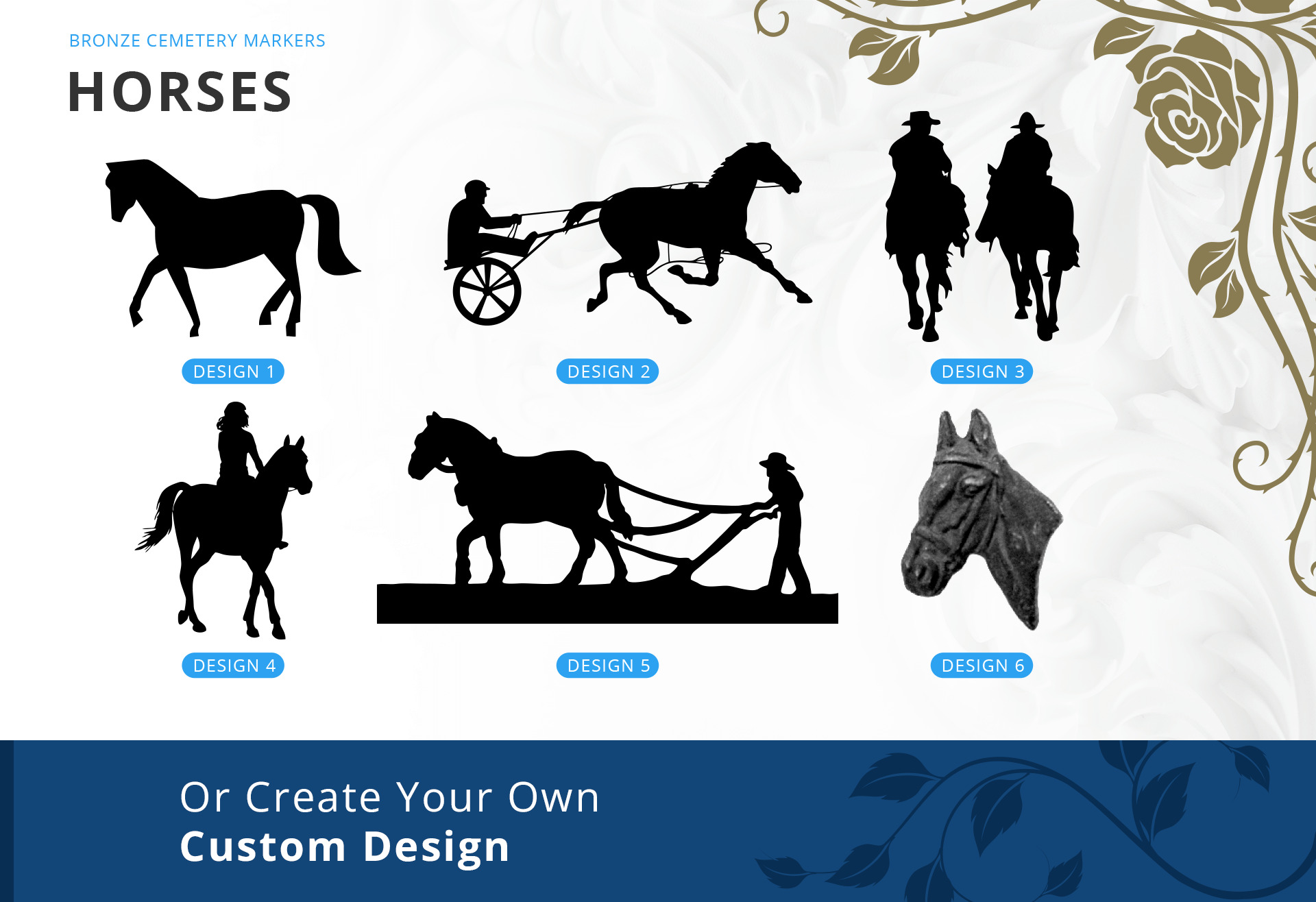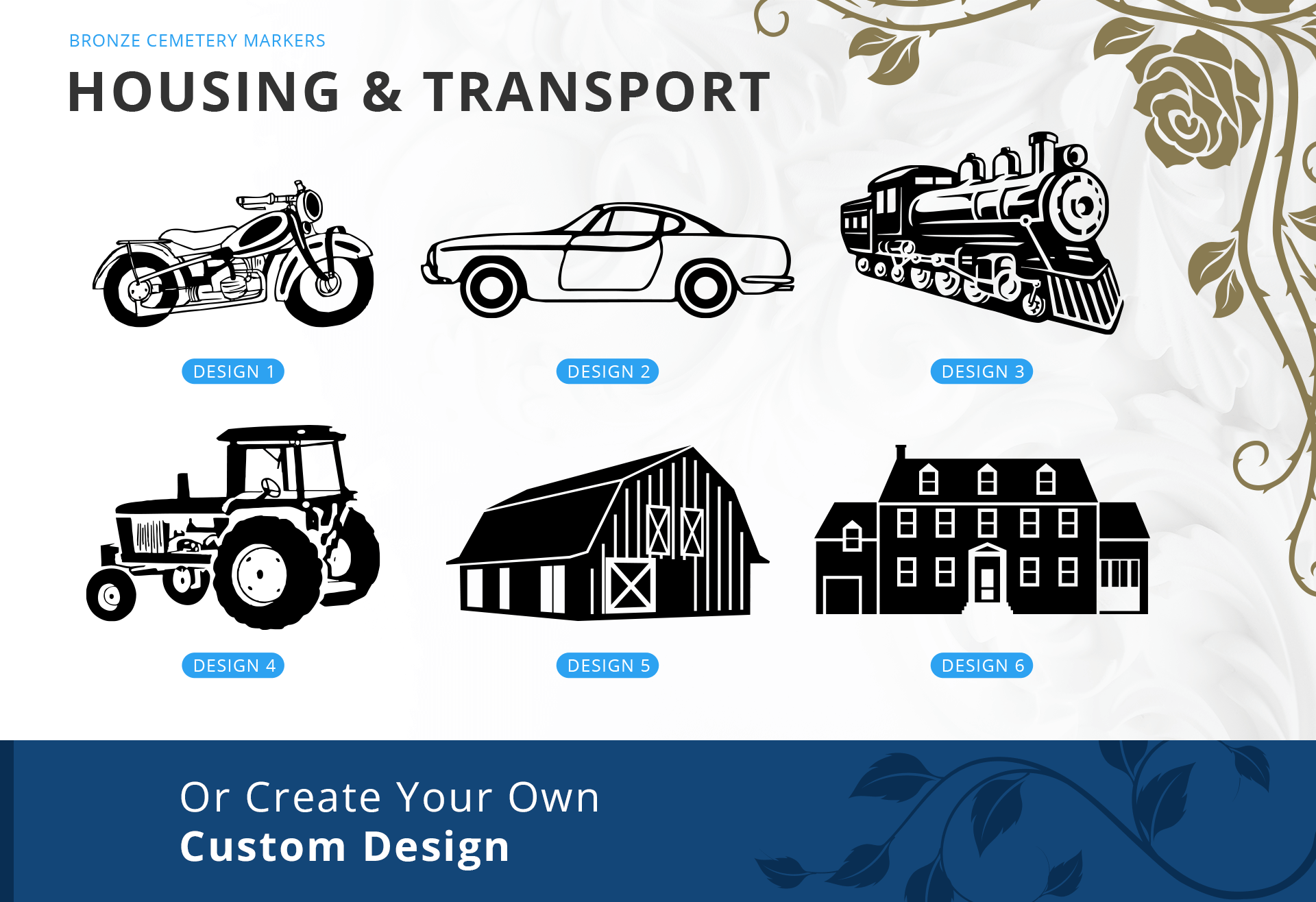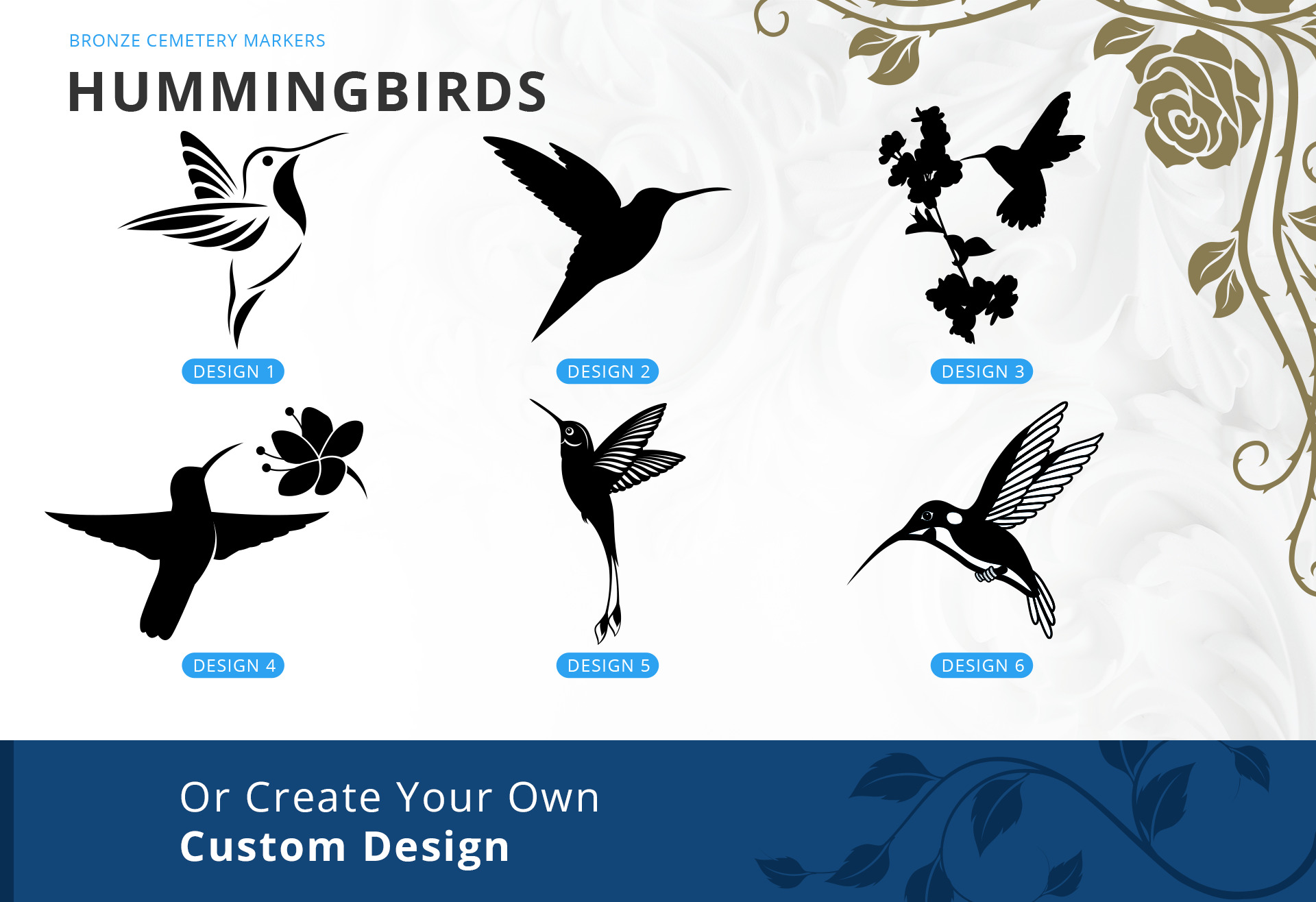 Bronze Cemetery Markers — Emblems
If you want an emblem that will last for generations with minimal maintenance, select a design made from bronze. Civilizations have worked with bronze for thousands of years, and it remains a popular choice for plaques and emblems because of its exceptional durability. Our bronze emblems add a special touch of beauty to a marker while withstanding the harshest weather conditions.
If you would like to add an emblem to your loved one's cemetery marker, Erie Landmark Company, a division of Paul W. Zimmerman Foundries, can help. Our top-class customer service and design teams make creating a bronze emblem easy and seamless. Choose from a comprehensive selection of designs, including:
Various religious symbols and crosses.
Birds.
Hearts.
Angels.
Father and son fishing.
Horses.
Butterflies.
Flowers.
Homes, buildings, vehicles and other means of transport.
Symbols for firefighters and war veterans.
And many more!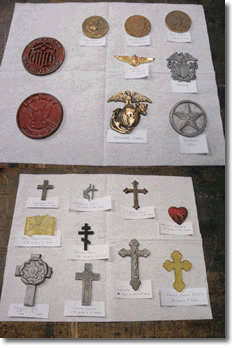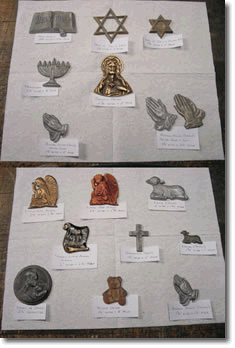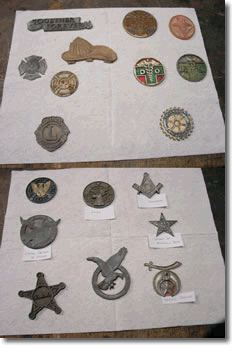 Bronze Emblems for Granite Markers
Granite is one of the hardest and densest materials in existence. These characteristics make it perfect for cemetery markers, ensuring a long life span and many years of beauty. Thanks to these properties, granite markers can easily accommodate our bronze emblems.
Attaching bronze emblems to a granite marker is as simple as cleaning the surface area and using a reliable, weatherproof glue or adhesive, making it easy to honor your loved one with a personal touch.
Create Your Own Custom Design
Our team can also custom-make an emblem if you want something different. If you're going with this option, it's important to remember that highly detailed images are not ideal for casting. However, we can create almost any flat or bas relief emblem.
For bas relief projects, we will use a photo you provide to create a clay model. Once you approve the model design, we'll make a plastic negative of it, then create a plastic positive we can attach to the pattern. Then, we pour molten bronze inside the marker pattern mold and wait for it to harden. The entire marker goes to finishing with the emblem and the marker cast as one piece.
Buy an Emblem Today or Contact Us for More Information
At Erie Landmark Company, we take craftsmanship seriously. Our team is detail-oriented and puts meticulous care into each piece we create. When you call us for a custom bronze cemetery marker emblem, we will do everything possible to make your vision a reality.
If one of our designs interests you, you can add an emblem to your grave marker order today. For more information about emblems and custom orders, please reach out to our team online.