We are a small, 10 person foundry that is family owned and operated. We would make small plaques for our kids to give to their teachers, our employees would give them as birthday or holiday gifts and we even took some to trade shows as examples. Before we knew it, we had more people wanting to purchase these plaques for themselves. Our fun little side business of ready-made plaques turned into an additional product line for the foundry. All of our ready-made plaques are available in bronze and aluminum. Background color choices include brown, black, hunter green, carnival red and natural. All come with our standard 5 year warranty and are excellent for both indoor and outdoor locations. Please contact us if you have any questions.
To PURCHASE your Readymade Plaque, please select ALL options below and then click add to cart button.
Readymade Plaques Order Form
Available Readymade Plaques
Below are our Readymade plaques that you can purchase.
Each plaque comes with 2 screws painted to match your background color choice.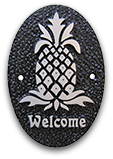 Welcome Pineapple
3.5"x 5.375" Oval
Straight Edge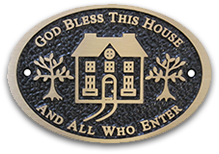 God Bless this House
6"x 4" Oval
Single Line Border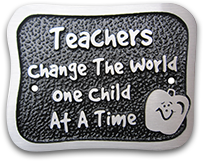 Teachers
6"x 4.625" Rectangle
Single Line Border

Man Cave
9"x 3" Rectangle
Single Line Border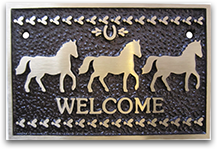 Welcome Horses
6"x 4" Rectangle
Single Line Border