Building Dedication Plaques
For many years, when it came to dedicating buildings, there was the cornerstone. If you find the cornerstone of an older historic building, you will find a wealth of useful information about the property, including when it was built and who it was dedicated to. In the beginning, the cornerstone was chosen for this because it was so crucial in the construction of the building — the template stone around which the rest of the property was built.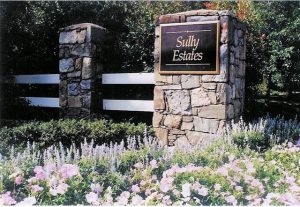 With modern building techniques, the structural significance of the cornerstone faded, but the symbolic significance as the anchor of the building and the source of its history did not. Today, in the absence of a true physical cornerstone, a high-quality building dedication plaque often serves the same purpose. Today, plaques for buildings are often designed to go on the corner of a building, to mimic the appearance of classic cornerstones of the past.
As a trusted leader in plaque casting, we at Erie Landmark Company excel in designing aluminum or bronze dedication plaques. We have been making high-quality plaques for a variety of purposes, including building dedication, for decades, and are confident we can make your building dedication plaque vision a reality.
Types of Building Dedication Plaques We Create
Contact us to help you determine the right type of building dedication plaque for your property. We offer myriad options in either cast bronze or cast aluminum, including bas relief plaques with beautifully rendered images to enhance your dedication, national register plaques to indicate historic landmark buildings, and other customized plaques of virtually any kind depending upon your needs.
Beautiful, Classic Aluminum and Bronze Building Plaques From Erie Landmark Company
Why is Erie Landmark Company the obvious choice for plaques for buildings? You won't find a higher level of care or customer service when it comes to crafting plaques anywhere else. We have a team of highly knowledgeable and talented sculptors, engravers and other plaque professionals, with over 80 years of combined experience on our team. Our in-house artist will work hard with you to make sure your plaque matches your specific vision.
Order Aluminum & Bronze Building Dedication Plaques From Erie Landmark Company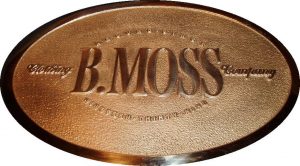 Our dedicated and passionate customer service team is ready to discuss your building dedication plaque order right now. Look at some samples of our work and talk to our prior customers to verify our reputation for excellence. You can be confident that we will create a plaque worthy of the building it will become a part of. We layer each plaque with a protective clear coat to make sure it will stand up to the elements and back our promise of satisfaction with a five-year warranty for normal wear and tear.
We are a family-owned business with traditional values when it comes to work ethic and craftsmanship, and we love to please our clients. Contact us today to discuss fulfilling your building dedication plaque needs.
Only logged in customers who have purchased this product may leave a review.
---