Bronze Address Plaque 4×10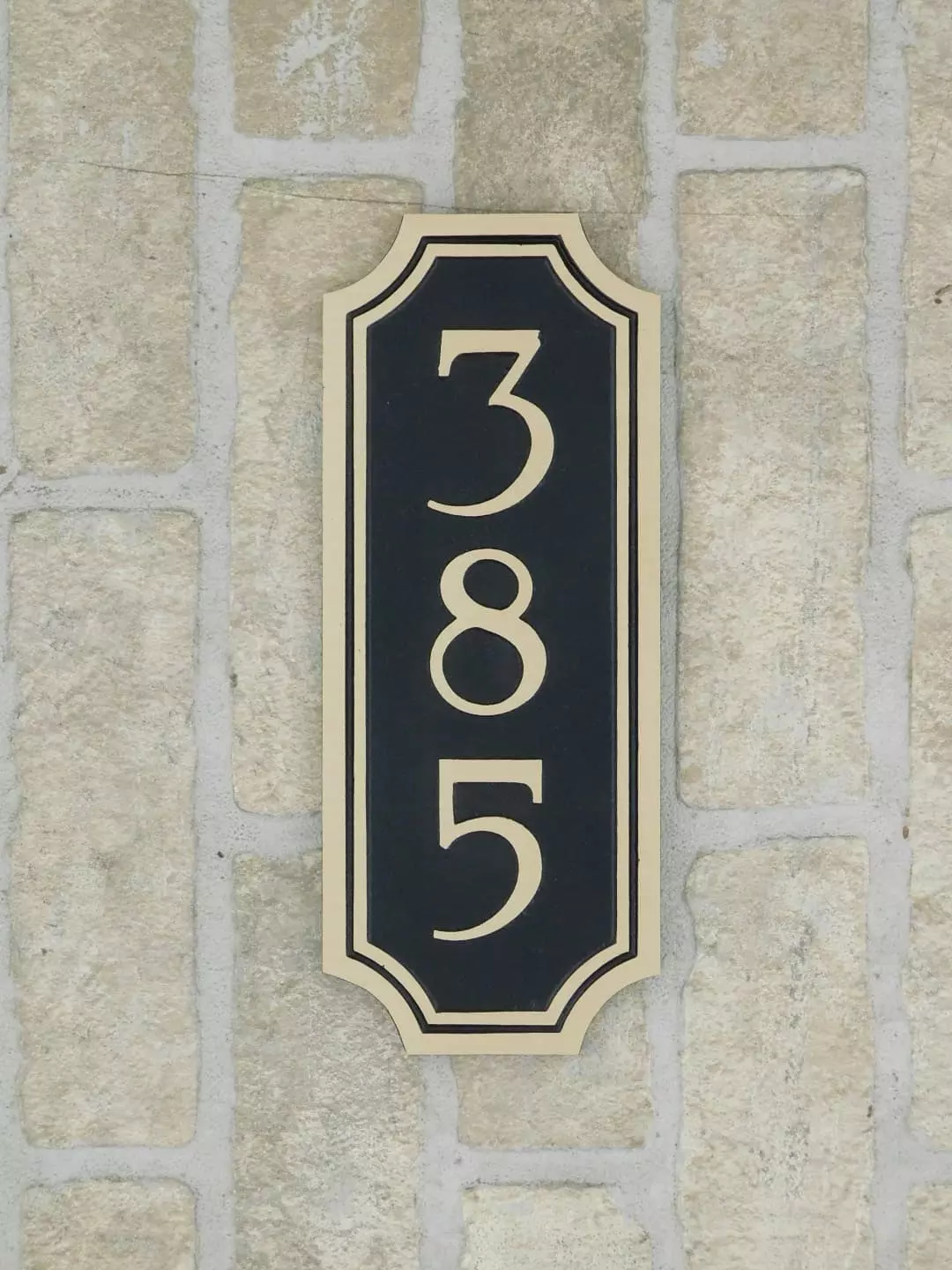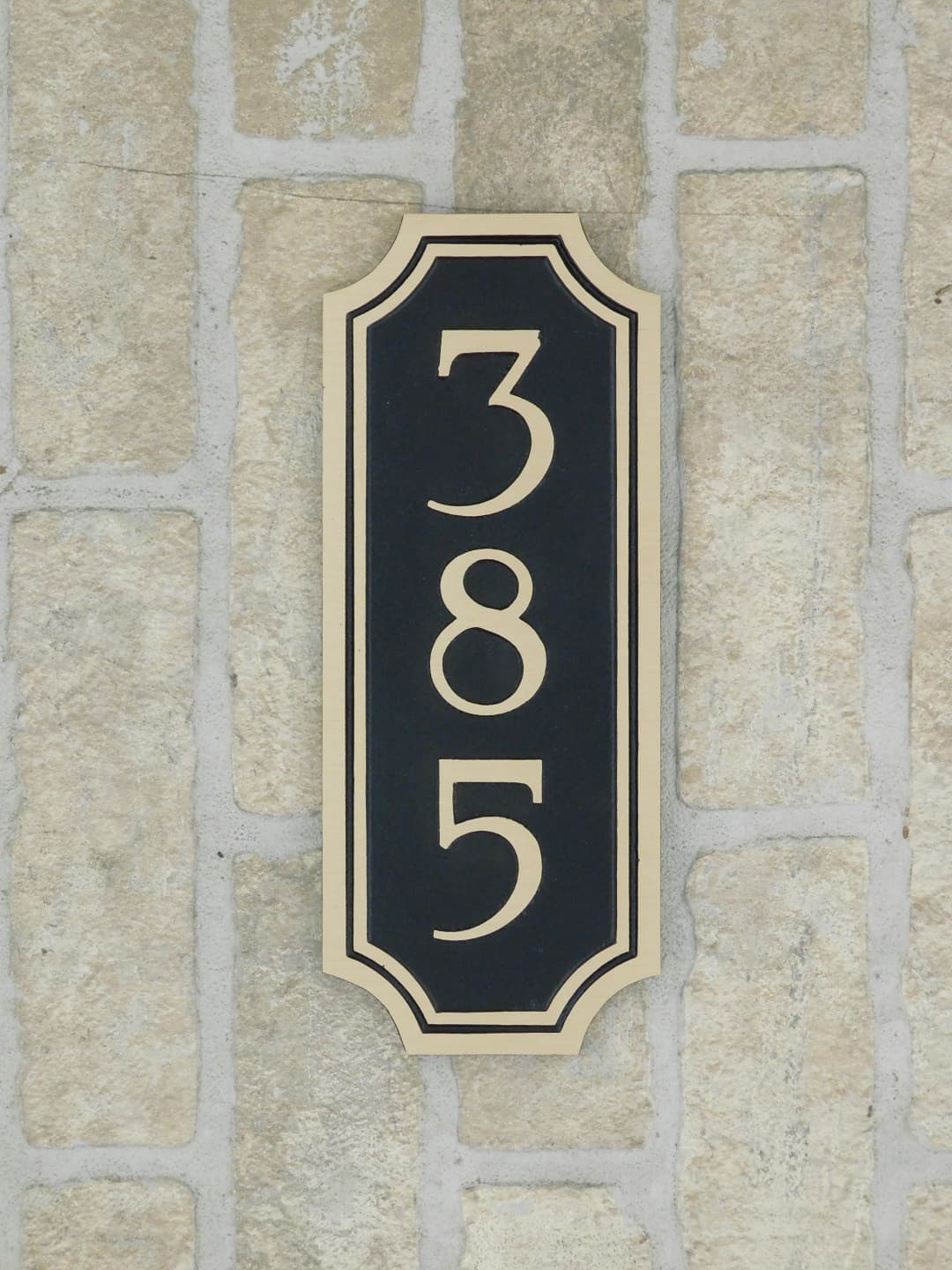 Custom Address Plaques
Do you have to deal with the frustrating problem of people missing your home because the address is not clearly marked or is blocked by some obstruction? Are you looking to add a distinctive address number plaque to your home that is impossible to miss? If you are, try custom address plaques from Erie Landmark.
Erie Landmark Is Ready to Customize Your Address Plaque&
Finally, you can have the address marker for your home the way you want it. We offer multiple customization options for your address plaque, including your choice of a bronze address plaque made from superior quality Oshalloy bronze, or an aluminum address plaque made from high-quality 319 aluminum.
Each custom address plaque is painstakingly crafted according to the design you work with our experts to develop. Choose your preferred typeface, pattern and way of clearly displaying your address number. We'll do the rest. In short order, you'll have a beautiful plaque with a five-year warranty for normal wear and tear and that we can refinish whenever you feel it needs restoring to its original shine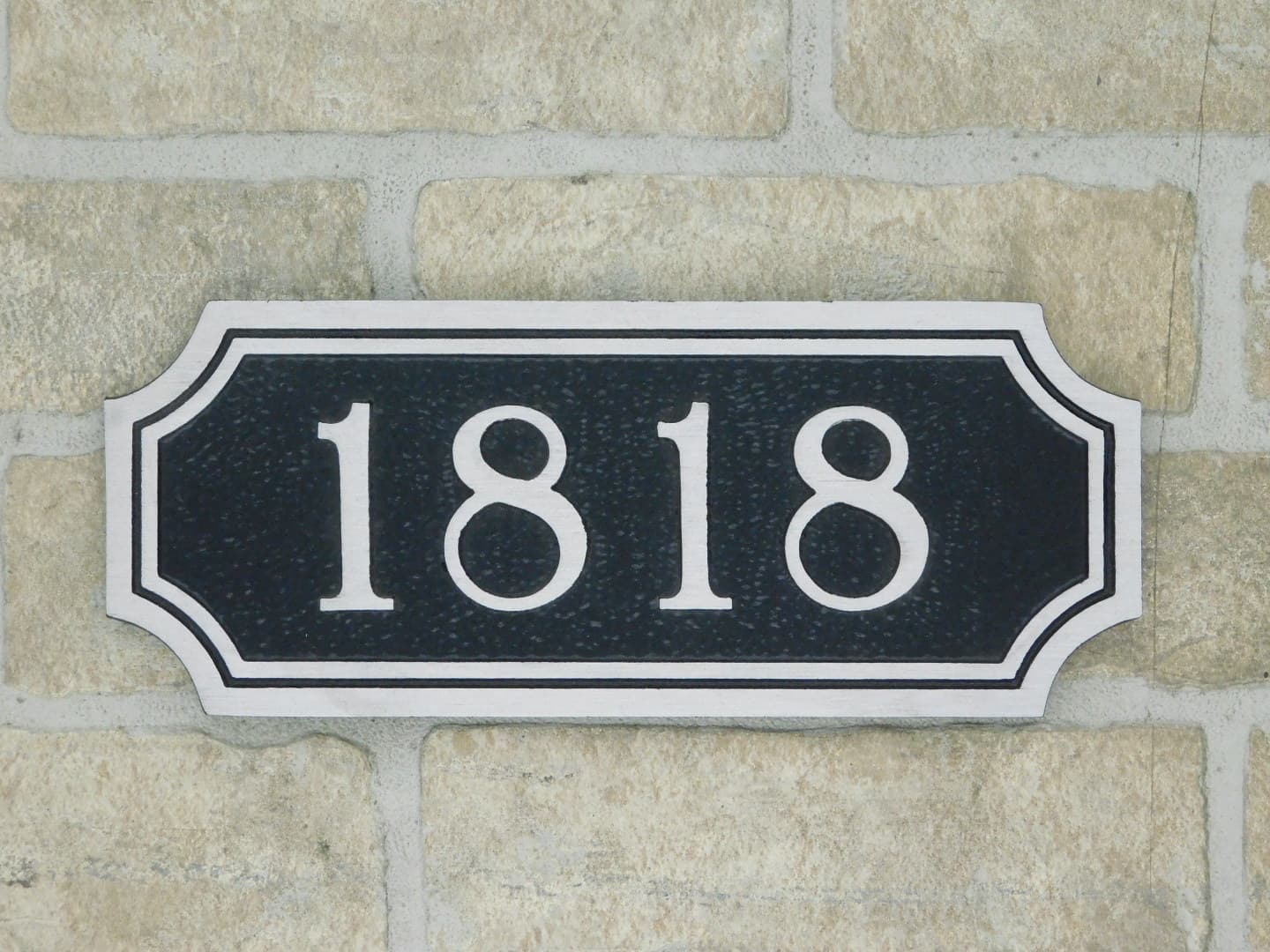 Erie Landmark Is Your Best Choice for Custom Address Plaques
Ask anyone who has ordered a plaque from us before, and they will tell you why Erie Landmark is so popular for custom address plaques. We are a local, family-owned company with roots that go back over three-quarters of a century. When you call us, you'll always talk to someone who has a passion for craftsmanship and a commitment to customer service.
Join our plaque family with a custom address plaque that no one in your neighborhood will be able to miss. Contact us for your home plaque design in aluminum or bronze today.