Whitefish Bay, Wisconsin, is a residential community consisting of approximately 14,000 people. With hundreds of businesses, several schools and thriving tourist and commercial industries, Whitefish Bay is the perfect village for any vacation-goer to explore. Its safe environment, well-maintained properties and excellent local government make this village a standout to anyone passing through it.
Another feature of this community is its history — a survey conducted by the WFB Historic Preservation Commission found that Whitefish Bay contained over 100 sites that are eligible for placement on the National Register of Historic Places. This is an official list of the country's historic structures, buildings and objects with architectural significance.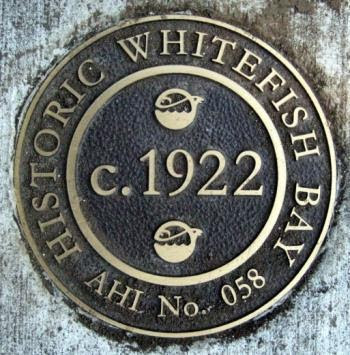 Whitefish Bay Medallion Project
Since the village has such an abundance of historically significant sites, the Whitefish Bay Historic Preservation Commission came up with the idea of highlighting these locations to educate residents and visitors about them.
After the preservation commission consulted the village's historical records and conducted extensive research on their many historical sites, they determined the best way to identify these properties without inconveniencing homeowners or relying on their participation was to mark the sites with sidewalk medallions. Historical markers such as these excel in drawing visitors to architecturally significant towns.
Once the commission came to this conclusion, they contacted Erie Landmark Company to help bring this historical awareness to the village.
Project Timeline and Pricing
We worked closely with the community organization and helped them to create a specialized plaque pattern to correspond with their historic values and plans for the program. This unique pattern, and a plan to place the medallions over the span of eight years, minimized costs for the Whitefish Bay Historic Preservations Committee as much as possible while still producing a high-quality design. After creating the pattern, we hand-lettered the inventory numbers of all historic properties onto the plaques.
We also worked with Whitefish Bay on their pricing options. At Erie Landmark Company, we allow our clients to raise money with plaque sales or select bulk order offerings to limit shipping costs. After speaking with the village engineer, the consensus was to place the medallions during Whitefish Bay's annual sidewalk renovation program to reduce spending while also recognizing the need to organize fundraisers.
Impact of Whitefish Bay Markers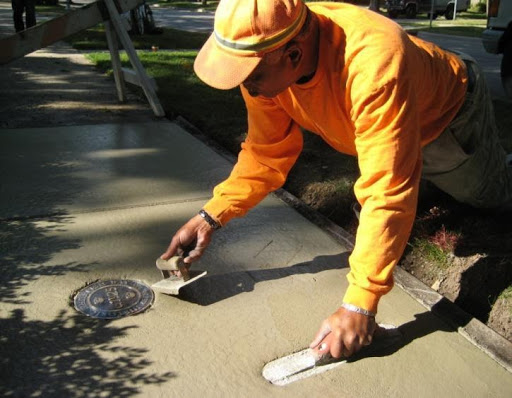 So far, the Whitefish Bay medallion project has generated a great deal of success. Because of the visual appeal and popularity of the plaques, publicity has grown in the village. Many Whitefish Bay residents have been coming forth to request that their homes be added to the historic inventory — not to mention more people are becoming aware of the historic village.
The WFB Historic Preservation Commission has also established interactive walking tours of the village's historic and architecturally significant sites as a result of the sidewalk medallions. The initial tour maps for this event are now becoming available on mobile phones.
Create Your Own Plaque Program With Erie Landmark Company
At Erie Landmark Company, we strive to produce quality products with a fast turn-around. Our talented sculptors are dedicated to creating high-quality custom plaques, grave markers, time capsules and pet memorials for our clients. We also offer a five-year finish warranty and satisfaction guarantee.
If you're looking to create a historic plaque program to bring history to your own community, contact us.